Your In-person & Virtual Personal Training Gym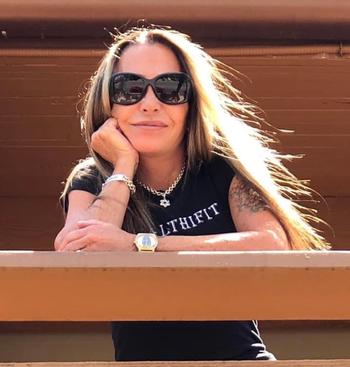 Meet Betsy Trefren
Betsy Trefren, the owner of Healthifit, has been ACE certified since 1996 and continues wellness and fitness education on a daily basis.
Betsy began incorporating strength training into her life at the age of thirteen. Her passion started young, and she knew that she wanted to build a lifestyle and career around health and fitness. In the 1980s Betsy was an aerobics instructor, which included bringing her boom-box and her instructor talents into people's homes for private aerobic instruction. Her positive energy and enthusiasm drove the business. After the Aerobics boom, clientele transitioned into the gym scene, so naturally Betsy went to the gym. She was the only female trainer in a predominantly male environment. In addition to becoming a personal trainer, she built a passion for weight training and nutrition. She became inspired to compete in natural body building and did so for two years. During her training she learned a tremendous amount of knowledge about human physiology and metabolism. Betsy's greatest teachers were her trainers, and as a result of that she became a trainer. Today, she states her greatest teachers are her clients.
After spending five years at the gym, Betsy decided to bring it home; literally, by building a private home based gym. Her clients wanted the privacy and wanted to work out in an environment with less distraction. Betsy's goals are to give her clients what they ask for and to create an individual lifestyle program for each person. Betsy's goals today are centered around working with her clients to achieve wellness and fitness in all aspects of their lives.
Services I Offer
30 Minute Training
Virtual Training Available
$50 per session
Times that fit your schedule
Private Gym Access
Personal ACE Certified Trainer
Workouts tailored to you